Archived article
This article has been archived. For more information on archiving, see the Archives.
Reason: No reason has been given. Please replace this template with {{Archived|Reason}}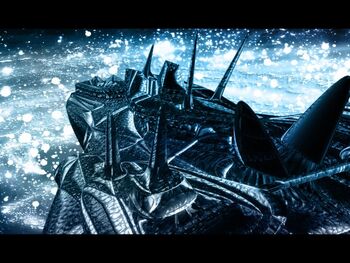 The
Aella Desintegrator
is a common Battleship in the
Aella Core Forces
fleets.
Appearance
Edit
The Desintegrator is a 47 km long ships with a wide of 18 km, it has protrusions and towars on the back and the belly where much weapons and observation posts are positioned.
References
Edit
Ad blocker interference detected!
Wikia is a free-to-use site that makes money from advertising. We have a modified experience for viewers using ad blockers

Wikia is not accessible if you've made further modifications. Remove the custom ad blocker rule(s) and the page will load as expected.