Archived article
This article has been archived. For more information on archiving, see the Archives.
Reason: No reason has been given. Please replace this template with {{Archived|Reason}}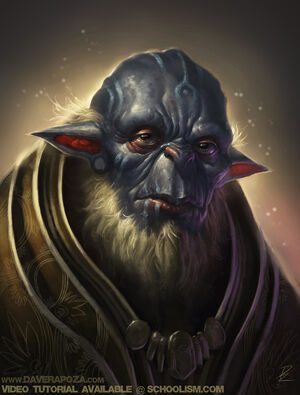 The
Lanu
are a race of humanoid mammals native to
Elrian
.
Appearance
Edit
The Lanu are generaly a peaceful race, they disapprove of war but will participate when necessary.
The Lanu became herbivorous after centuries of banning meat due to their way of thinking about life.
Government
Edit
The Lanu are governed by Hierarchs (for more information refer to the Society section)
Intelligence
Edit
The Lanu are an intelligent species, each individual has a strong memory that allows them to remember almost every detail of a day.
Photographic memory allows them to remember maps, sceneries and people from the first second.
Military Doctrine
Edit
For main article, see: Aella Core Forces
The Lanu gather their forces under the banner of the Aella Core Forces along with the Aelrova, ships, troops and weapons are sent to bases all over their territorium.
Technology
Edit
Lanu society is based on a caste system:
Hierarch: Hierarchs are the political and military leaders, each planet has dozens of Hierarchs to lead and represent their people. Hierarchs are able to marry Nobles and vica versa.
Noble: Nobles are a 'second generation Hierarchs', the Hierarchs expect them to keep the Citizens and Sluz happy and in return they are given the ownership over land.
Citizen: Citizens are the most common caste, they are not allowed to marry Hierarchs, Nobles or Sluz.
Sluz: Sluz make up a small part of the Lanu people, they consist of exiles, convicts, the poor and disabled (note that disabled Hierarchs and Nobles are never to be refered to as Sluz).
Opinion towards other races
Edit
Aelrova: The Lanu joined their forces with the Aelrova to bring a halt to the Exonoma onslaught. Relation = Friendly / Allied.
Exonoma: The Exonoma declared war to all races in the Aella Galaxy and thus fought the Lanu as well. Relation = Hostile / at war.
References
Edit
Ad blocker interference detected!
Wikia is a free-to-use site that makes money from advertising. We have a modified experience for viewers using ad blockers

Wikia is not accessible if you've made further modifications. Remove the custom ad blocker rule(s) and the page will load as expected.